Hawaii is known for its fresh seafood and the best flavors of the Pacific, including its well-loved poke bowls. Named for the Hawaiian word for "slice," poke bowls bring together scoops of cubed fish tossed in sauce and served with rice, veggies, and a variety of sides.


Dating back to ancient traditions of eating fresh-caught seafood infused with salts and seaweed, poke is now a staple of Hawaiian dining. Anyone looking for Kailua Kona homes for sale will want to find the best poke spots on the island and can start their search with these local favorites.
1. Umekes Fish Market Bar & Grill
Located on Pawai Place,
Umekes Fish Market Bar & Grill
is steps from Kamakahonu Beach, making it a must-see for families shopping for Kailua Kona homes for sale. The laid-back, open-floor eatery features Hawaiian classics and fresh poke bowls, all made with locally sourced ingredients.
Start with an appetizer of Umekes Nachos topped with pork or poke or Pulehu Ahi Belly served with garlic aioli and unagi glaze. From there, choose between their many poke options. The Kanaka comes with ogo, Hawaiian salt, onions, and a sweet soy glaze, while the gluten-free Hawaiian is a dry-rubbed inamona with salt, onions, and red pepper flakes.
2. Kanaka Kava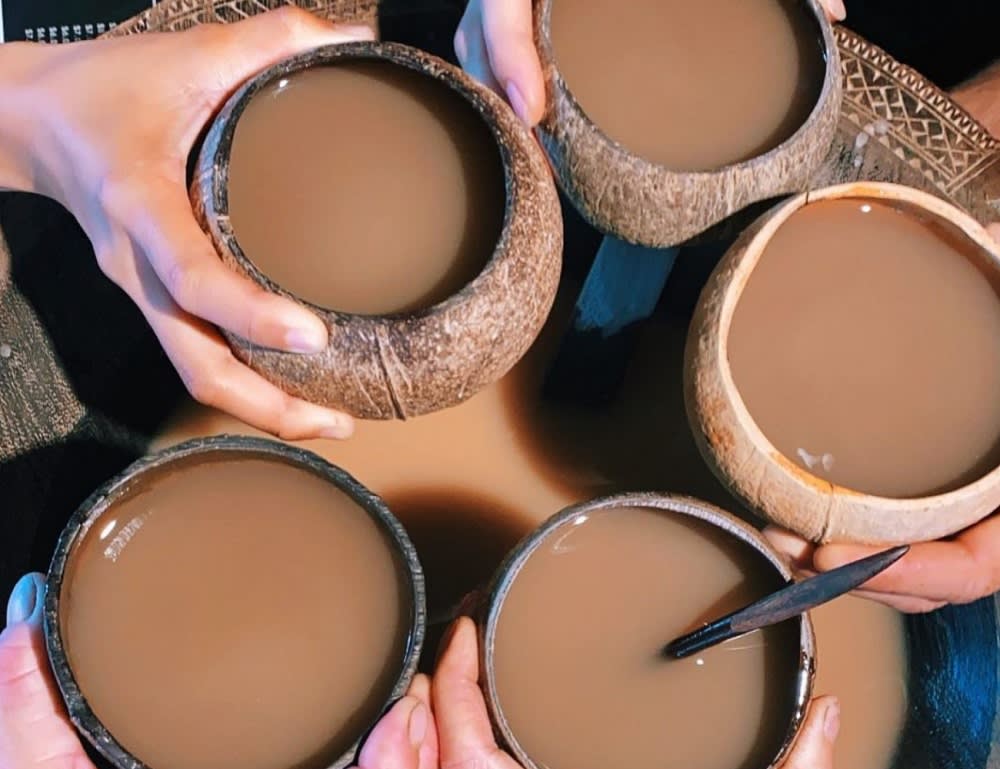 After an afternoon on the waves at KalapAki Beach, walk up Ali'i Drive to grab a bite at
Kanaka Kava
, a true treasure of Kailua Kona real estate. With homemade kava, a stress-relieving drink made from native plants and ingredients from their own farm, the owners of Kanaka Kava strive to create dishes that are 100% organic and locally sourced.
Kanaka Kava is a laid-back cafe-style joint with outdoor seating and take-out. Pair the kava with traditional Hawaiian poke. The squid with laulau and the sweet potato pie also come highly recommended.
3. Pa'akai Poke & Deli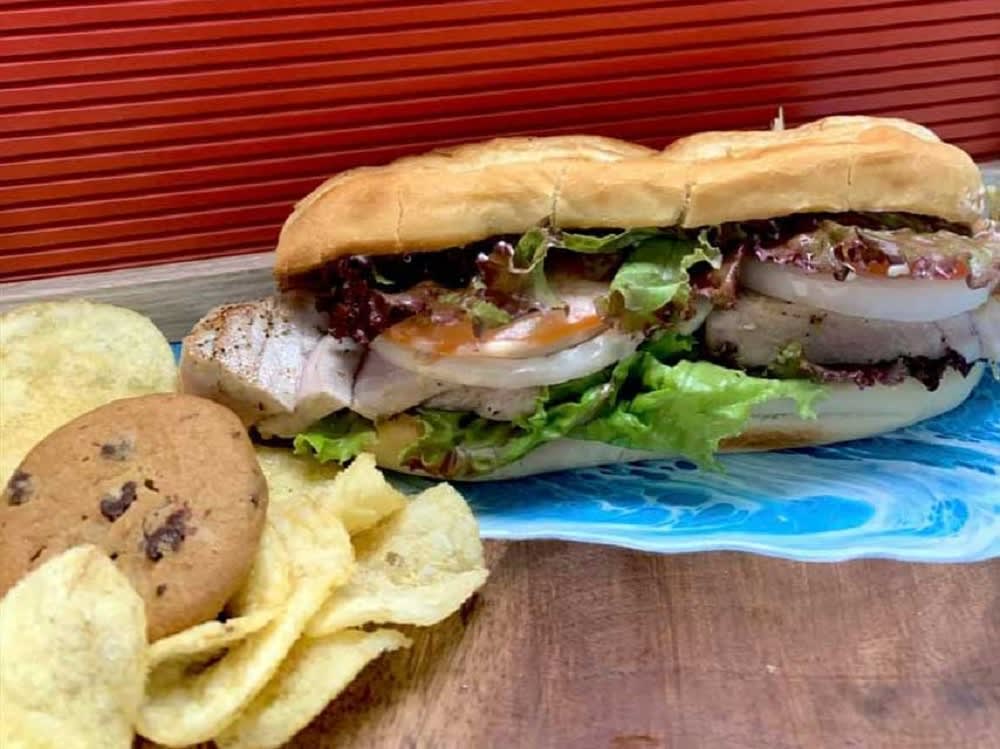 You'll find
Pa'akai Poke & Deli
on Hualalai Road, minutes from Hale Halawai Park. Pa'akai is a quaint, quick-stop spot for locals and visitors looking for fresh poke bowls. Try the Shoyu Ahi Poke or the Nacho Poke, both of which are popular dishes. Small bowls come with one scoop each of rice and poke with a side. Regular bowls are two scoops of each with two sides, and sampler bowls offer three.
Pa'akai poke flavors range from Hawaiian and Shoyu to California and Avo. For something different, Pa'akai Poke & Deli also offers sandwiches, fresh fish, and salads. Those shopping for Kailua Kona real estate will be glad to know that Pa'akai Poke is open Monday through Saturday from 11 AM to 4 PM.
4. Pau Hana Poke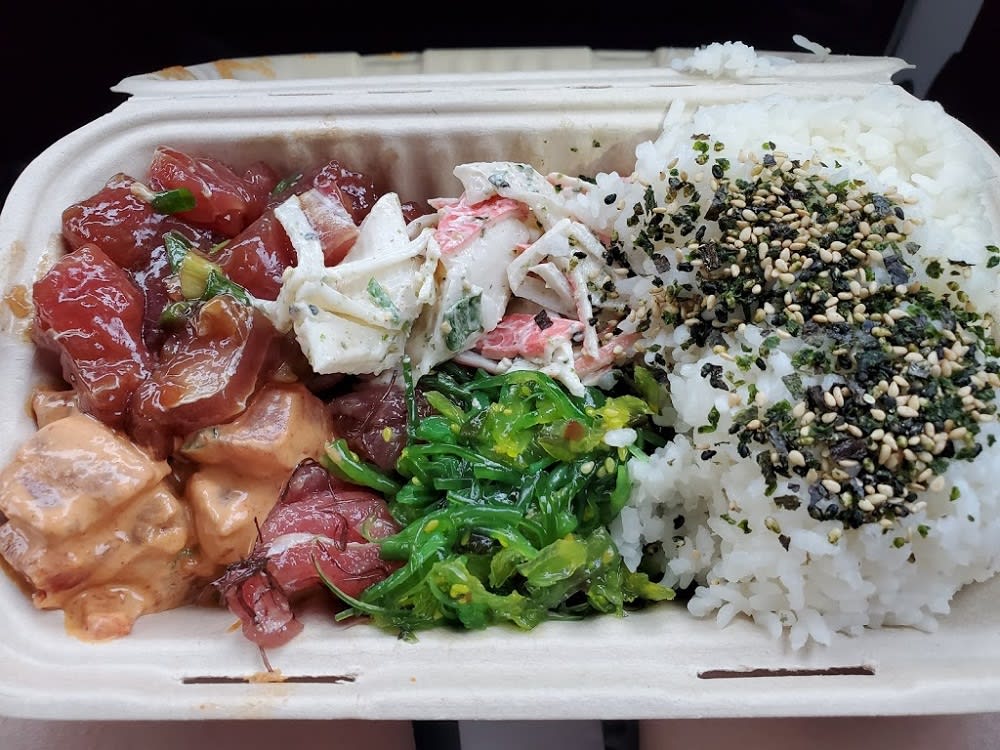 Pau Hana Poke
sits on Maiau Street, just east of the Kaloko-Honokohau National Historical Park. Known for its variety and flavors, visitors rave about Pau Hana's fresh, high-quality selection. Try the Hapaha, a mix of one scoop of poke with a scoop of rice and two sides, or the Hapalua with two scoops of poke and rice with two sides. Poke options include Smoked Marlin, Octopus Salad, Hawaiian-Style Ahi, Pickled Ogo, and more.
Being so close to the park, Pau Hana Poke is a great spot for families investing in Kailua Kona real estate. It operates from 10 AM to 4 PM Monday to Thursday. The restaurant stays open until 5 PM on Fridays and 3 PM on Saturdays.
5. Da Poke Shack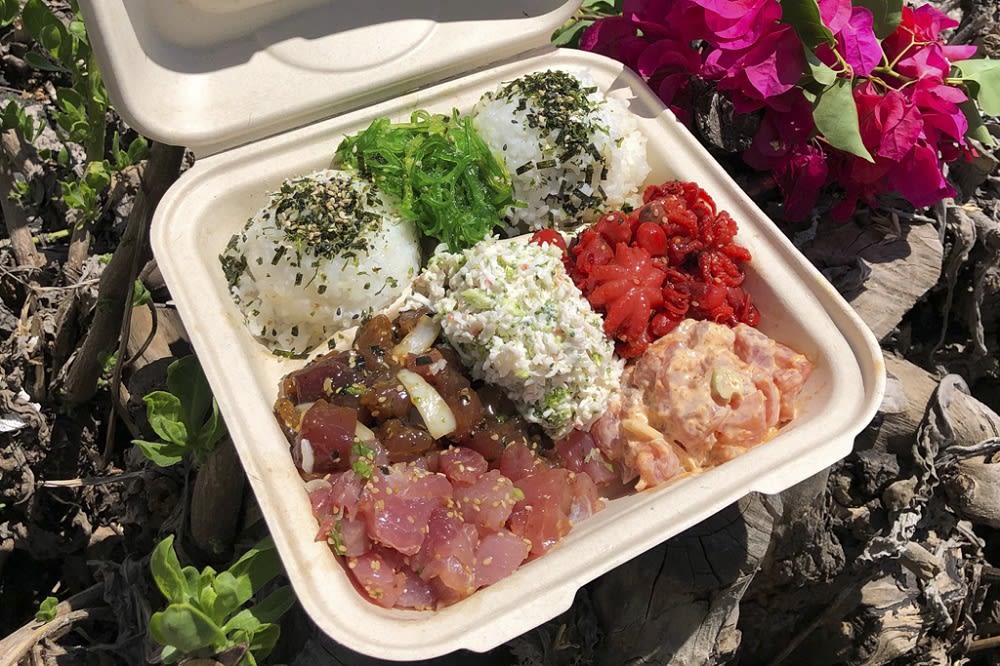 Da Poke Shack
is next on our list as one of the best beachside poke shops located steps from Holualoa Bay. Sit outside to dine or order take-out from this quaint cafe-style poke shop that specializes in fresh tuna poke. With flavors like Spicy Garlic, Wet Hawaiian, and the Shack Special, Da Poke Shack has something for every visitor.
Those who decide to dine at Da Poke Shack are encouraged to arrive early, as popular menu items can sell out fast, and outdoor dining seats fill up quickly. Fresh and delicious, Da Poke Shack is a must-see on the Big Island and operates from 10 AM to 4 PM daily.
6. Island Style Grindz
Island Style Grindz
is all about getting your favorite Hawaiian bites on the go. Originally a stand-alone restaurant under the name Kawaihae Kandyz, Island Style Grindz is now a mobile restaurant on wheels run by a tight-knit family dedicated to bringing great flavors to Kona and its surrounding areas.
Locals rave about Island Style's poke nachos, topped with tomatoes, avocado, and peppers. The poke bombs are also popular. In addition to poke, Island Style Grindz offers dishes like Korean Chicken, Prime Rib, and Chow Mein. Catch them on the street or order online. They're available for take-out and catering.
7. Reel Aloha Poke and Fish Co.
Drive down the coast to Kealakekua for poke at Reel Aloha Poke and Fish Co. Located on Hawaii Belt Road, Reel Aloha Poke places a strong emphasis on savory flavors and quality customer service and is a favorite of locals both in Kona and Kealakekua. The Spicy Kine and Hawai'i with Kukua Nut have received top reviews, as have the Shoyu and California style poke. Considered one of the best poke shops in the area, Reel Aloha Poke and Fish Co. is open every day from 11 AM to 6 PM.
8. Billfish Poolside Bar & Grille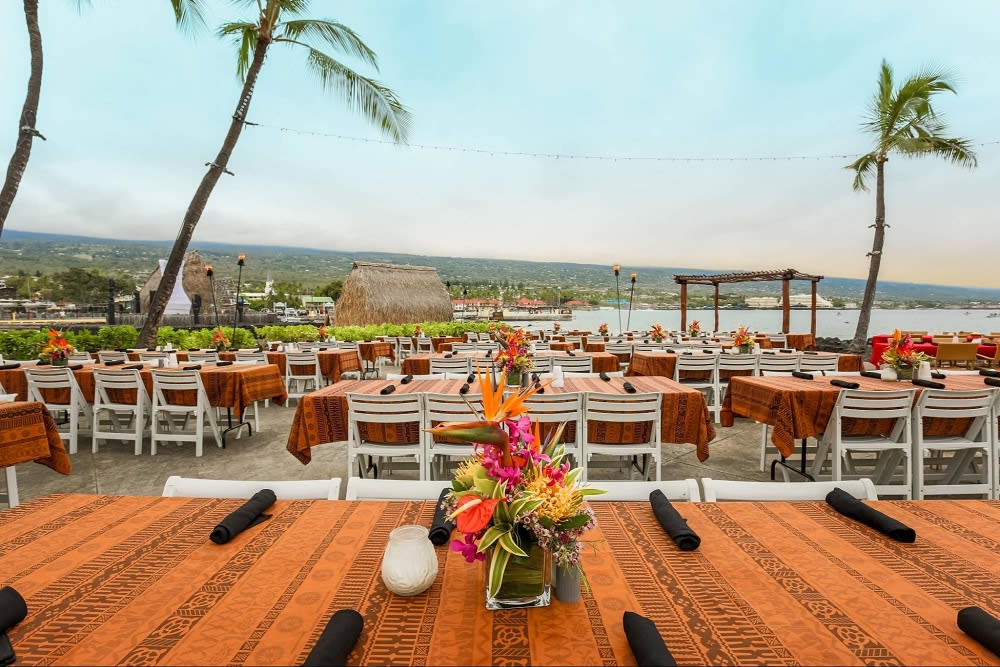 Rounding out our list is the
Billfish Poolside Bar & Grille
on Kaahumanu Place. A beautiful outdoor seating area looks out over the ocean and sits beside the relaxing pool at the King Kamehameha Hotel. Try the Wild Ahi Poke or the Ahi Poke Nachos. Alongside their poke pupus, the Billfish Poolside Bar & Grille offers burgers, salads, sandwiches, and more.
Looking for Kailua Kona homes for sale?
Kona is one of the best places on the Big Island to get the freshest hand-caught poke. Anyone relocating to the area can delight in this classic Hawaiian delicacy at any of the eateries above. But don't take our word for it — when you're checking out Kailua Kona homes for sale, make sure you look to see which of the best poke spots are nearby.


And if you're ready to get the home buying process started in Kona, contact
Kris Hazard
.